Fifty Sequences of Eagle Claw Kungfu - Part 4

EAGLE CLAW SEQUENCES 31 - 40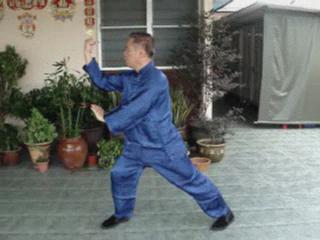 Someone watching the 50 Eagle Claw Sequences presented here but who is unfamiliar with Eagle Claw Kungfu may wonder why the Eagle Claws, by which this style of kungfu is known, are not frequently found in the sequences demonstrated.
Those who are used to watch Eagle Claw wushu where movements are acrobatic and resemble those of a real eagle, may even argue that what is shown here in not Eagle Claw Kungfu. In line with our policy, their opinion is their business, not ours.
But for those who genuinely wish to learn, the answer is that the formidable Eagle Claws are hidden in the open. And those accepted to the Eagle Claw Kungfu Course will learn how to apply these formidable Eagle Claws for effective combat.
Sequences 31 - 40 of Eagle Claw Kungfu in Solo Performance
The names of the sequences in Cantonese pronunciation and English translation are as follows:
Seong Chin Sau - Top Contain Hand
Ha Chin Sau - Bottom Contain Hand
Seong Khun Sau - Top Capture Hand
Ha Khun Sau - Bottom Capture Hand
Thiew Ta - Hook Strike
Kap Ta - Sandwiched Strike
Pat Fan Khuen - Eight Turn Fist
Kua Ta - Horse-Riding Punch
Lou Ta - Grasp Strike
Yin Jow Lek Pat Fatt - Eagle Claw Strength Grip Techniques
NOTE: You can download the video clip onto your own computer and view them at your leisure. Place your computer pointer at the picture or one of the links, and right click. Choose "Save Target As". Select the directory or sub-directory where you wish to keep the video clip. Click "Save".
---
You can view all the 10 sequences in this video by clicking the picture below, or at Vimeo by clicking the caption.
LINKS
Eagle Claw Sequences 21-30
Courses and Classes