CLOUD HANDS
(Original Version)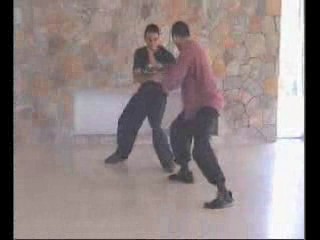 Shoulder Strike
---
Jeffrey pulls Javier forward with his right hand and simultaneously strikes Javier's eyes or throat with his left "White Snake Shoots Venom",
Javier glides his right leg forward to neutralize the pulling momentum, and slants his body backward to avoid the palm thrust. Immediately Javier counters with "Green Dragon Shoots Pearl".
Jeffrey moves to a side and counter-strikes with "Jade Girl Threads Shuttle", employing the tactic of "defence cum counter". Javier responds with a left low punch, and Jeffrey counters with a right low punch. Javier grips Jeffrey attacking arm with his two hands
Jeffrey releases the grip with "Cloud Hands" and strikes with "Lazy to Roll up Sleeves".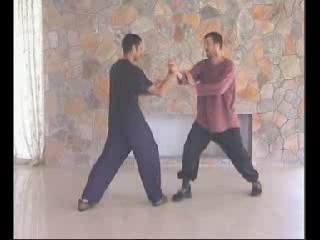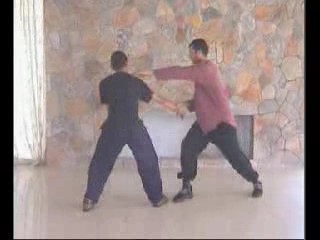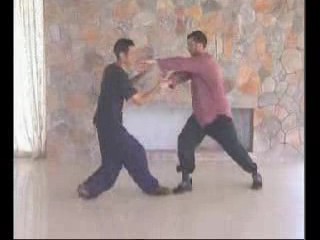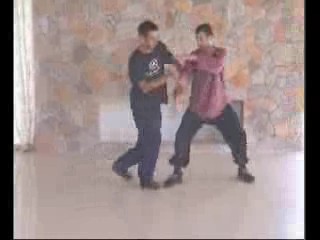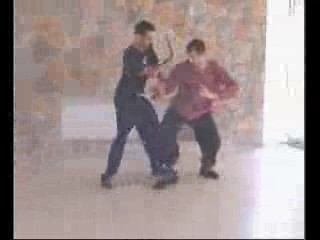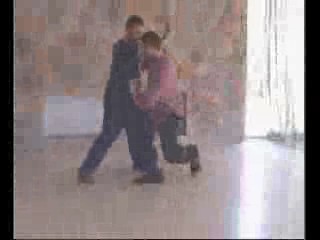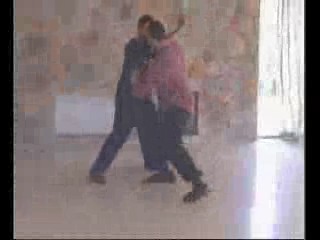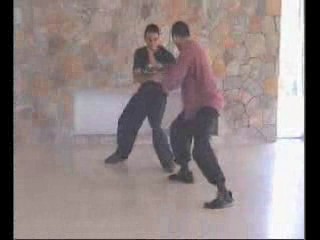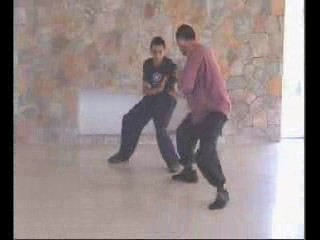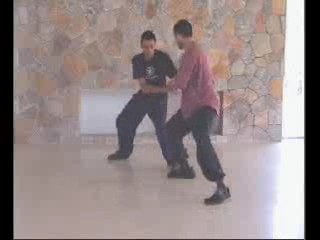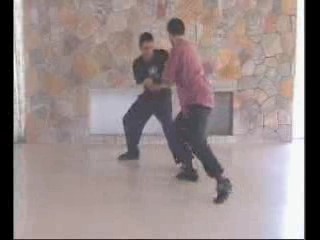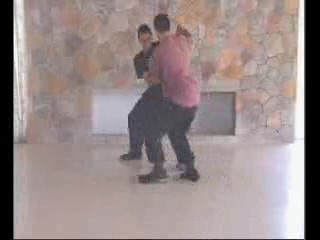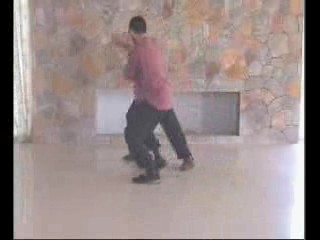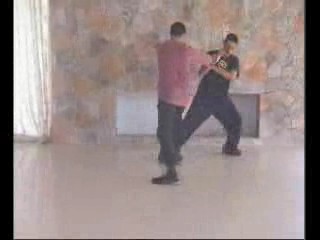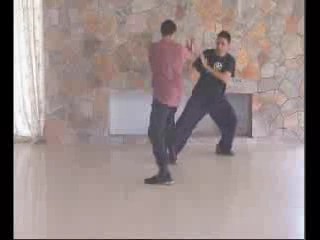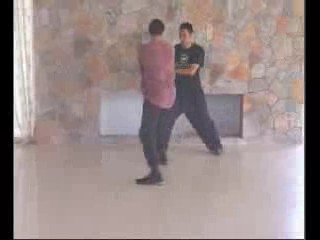 You can view a video clip of the about combat sequence at /video-clips-2/seq11.html .
LINKS
Overview
Wahnam Taijiquan Basic 12 Combat Sequences (Original Version)
Courses and Classes