WHITE CRANE FLAPS WINGS
(Original Version)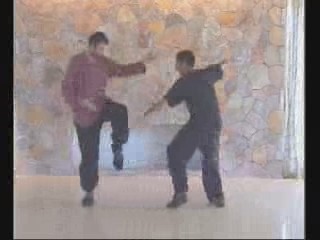 White Crane Flaps Wings
---
Jeffrey attacks Javier with a right "White Snake Shoots Venom". Javier responds with "Green Dragon Shoots Pearl".
Instead of responding with "Immortal Waves Sleeves" as in Combat Sequence 4 , here Jeffrey responds with "White Crane Flap Wings", which incorporates a deadly "organ-seeking kick". Javier also responds with "White Crane Flaps Wings", but here the pattern is not meant as a kicking attack, rather it is a "direct counter without defence" against Jeffrey's kick.
Jeffrey withdraws his kicking leg to avoid the Javier's strike, and counters with "Lazy to Roll up Sleeves". Javier wards off the attack.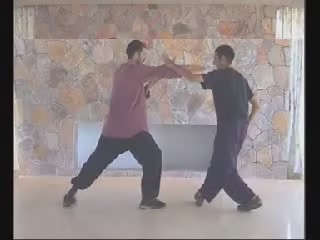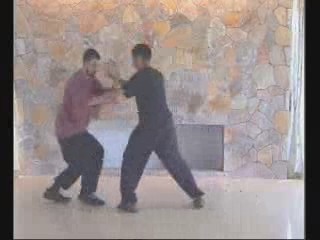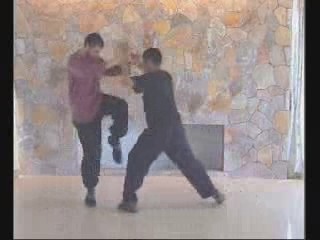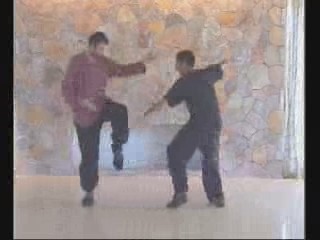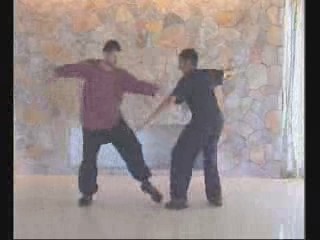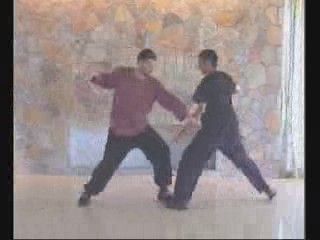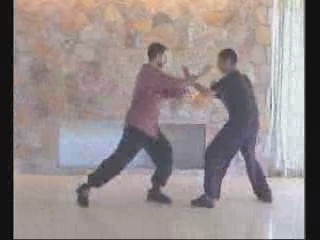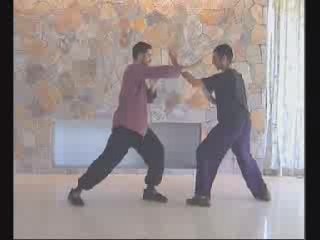 You can view a video clip of the about combat sequence at /video-clips-2/seq5.html .
LINKS
Overview
Wahnam Taijiquan Basic 12 Combat Sequences (Original Version)
Courses and Classes