THRUST KICK
(Original Version)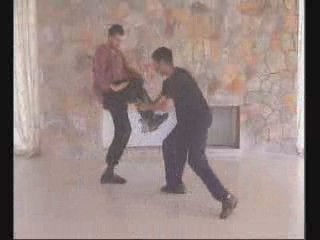 Thrust Kick
---
Jeffrey "threads" away Javier's hand and executes a "Punch Below Sleeves". Javier brushes away Jeffrey's punch and counters with a similar punch. Jeffrey brushes aside Javier's punch and executes a second punch. Jevier responds in a similar manner.
Brushing away Javier's punch, Jeffrey moves slightly to his left side and executes a thrust kick at Javier. Javier sinks back to avoid the kick, and then grips the attacking leg.
Jeffrey throws his body forward and "hang" a reverse fist at Javier. Javier retreats a step and wards off Jeffrey's attack.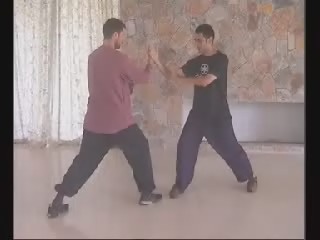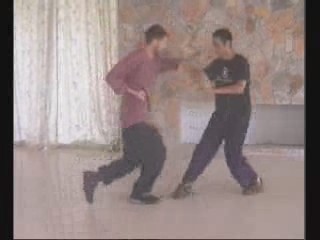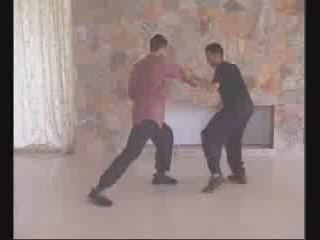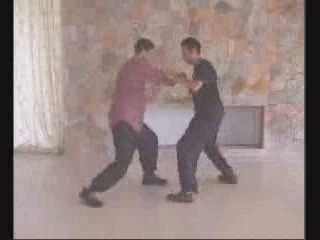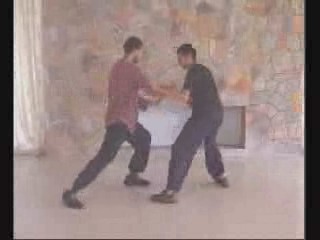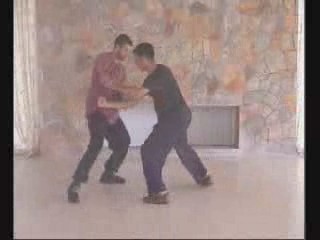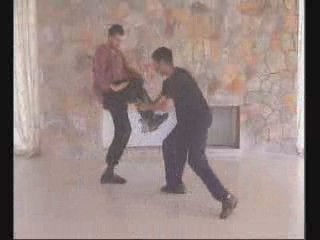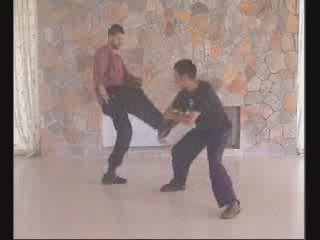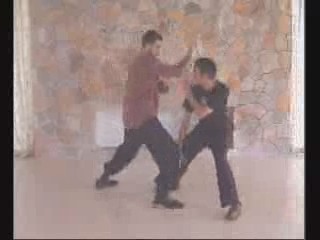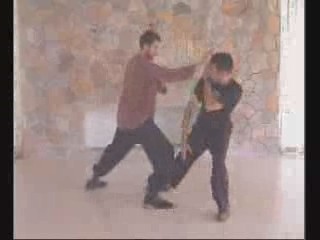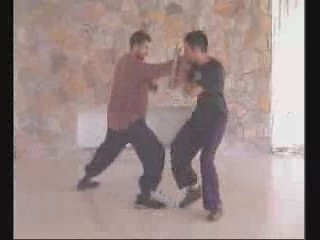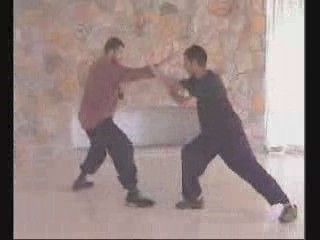 You can view a video clip of the about combat sequence at /video-clips-2/seq7.html .
LINKS
Overview
Wahnam Taijiquan Basic 12 Combat Sequences (Original Version)
Courses and Classes