BLACK BEAR SINKS HIPS
(Original Version)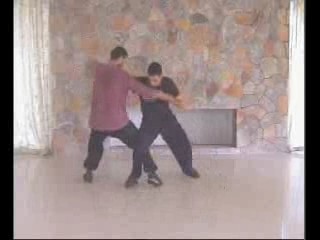 Black Bear Sinks Hips
---
After warding off Jeffrey's attack, Javier moves in to throw Jeffrey using the pattern "Carry Tiger Back to Mountain". Jeffrey responds with "Black Bear Sinks Hips".
To neutralize Jeffrey's throw, Javier also uses "Black Bear Sinks Hips". Jeffrey then attacks with a knee strike, using the Taijiquan pattern "Golden Cockerel Stands Solitarily". Javier responds with "Move, Ward Off and Punch".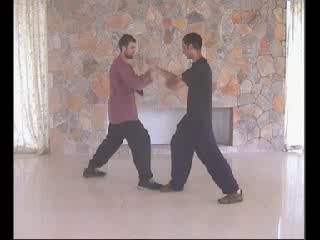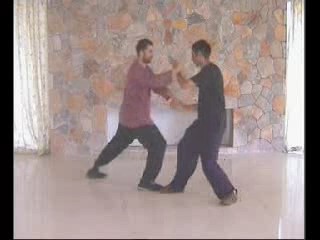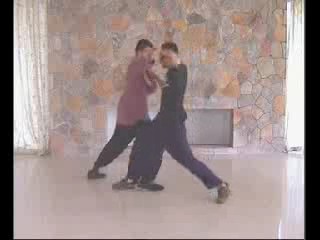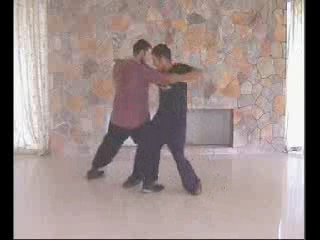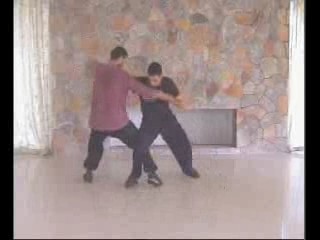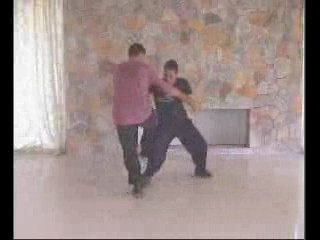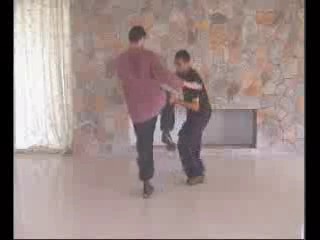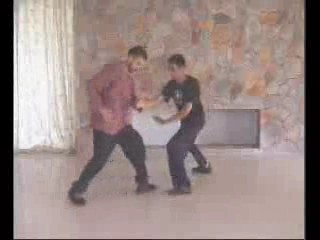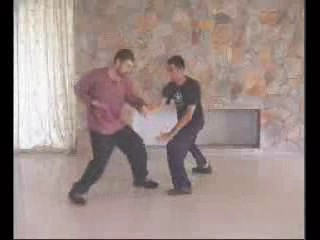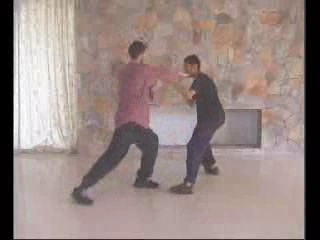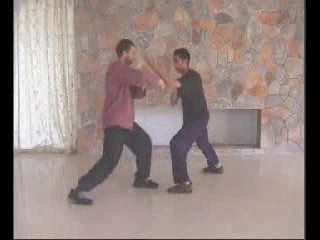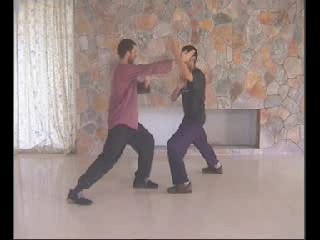 You can view a video clip of the about combat sequence at /video-clips-2/seq9.html .
LINKS
Overview
Wahnam Taijiquan Basic 12 Combat Sequences (Original Version)
Courses and Classes