PUNCH BELOW SLEEVES
(Original Version)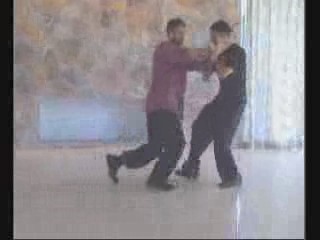 Punch Below Sleeves
---
Jeffrey attacks with a right "White Snake Shoots Venom". Javier wards off the attack and counter attacks also with a left "White Snake Shoots Venom".
Following Javier's momentum, Jeffrey wards off the left palm thrust attack with his left hand, and conter attacks with a right vertical punch using the pattern "Punch Below Sleeves". Javier "swallows" by sinking his body backward, simultaneously "taming" Jeffrey's both arms.
Jeffrey neutralizes with a circular hand, followed immediately with a left "Lazy to Roll up Sleeves", moving his left leg forward. Javier retreats his front right leg and wards off the push. Then both resume the "Ready Position".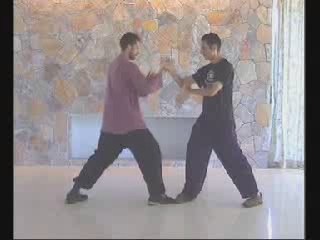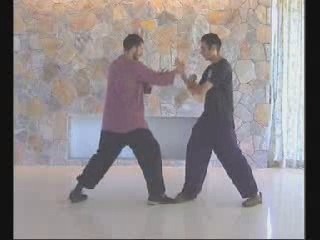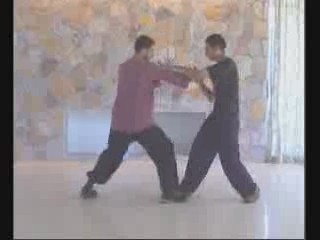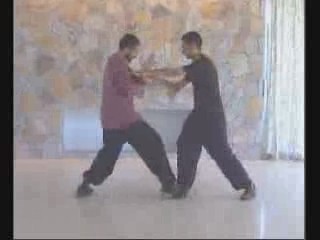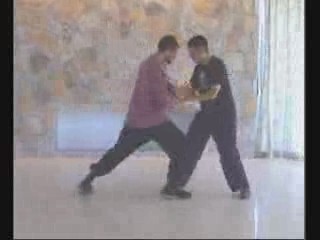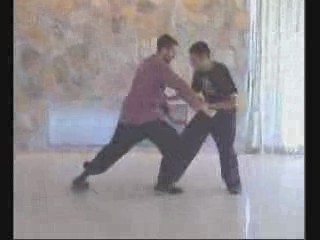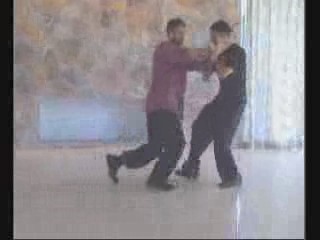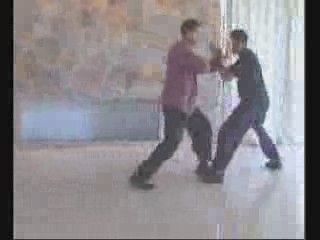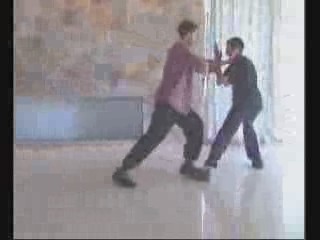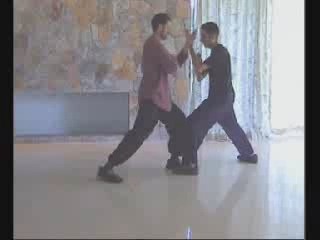 You can view a video clip of the about combat sequence at /video-clips-2/seq1.html .
LINKS
Overview
Wahnam Taijiquan Basic 12 Combat Sequences (Original Version)
Courses and Classes