WITH TRUE FRIENDS AND GREAT PEOPLE SILENCE IS NEVER UNCOMFORTABLE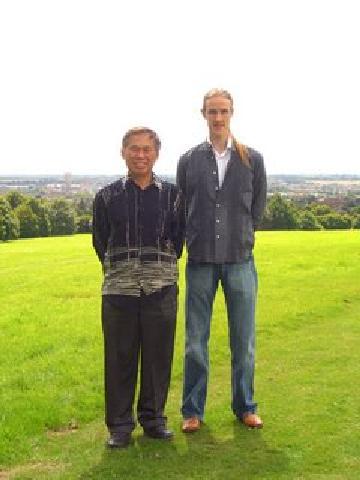 Where is Sifu Marcus Santer
---
---
As I sit here editing this story, I realise that one of the most obvious things that is missing are the conversations that took place between Sifu, Michael and myself whilst we travelled.
The truth is that I am unable to remember most of them. I know we had some great conversations and covered a range of topics from Shaolin Kung Fu to the art of eating ice cream, and everything in between.
But what I remember most is how quickly "making conversation" didn't seem to matter. I have noticed that with true friends and great people silence is never uncomfortable. I am happy to say that this feeling was ever present inside my humble Peugeot 306.
I also wish I'd taken a picture of Sifu, Michael and me during the road trip, but then I guess there's always next year!
Sifu Marcus Santer
---
Have Chi Will Travel
LINKS
Overview