COMBAT SEQUENCES OF TANTUI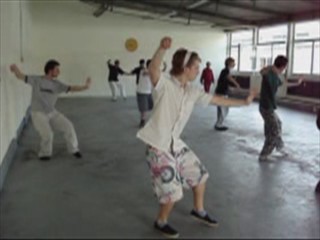 ---
---
Tantui is considered by many as the essence of Northern Shaolin Kungfu and is practiced by thousands of people all over the world. It was formalized at the Long Tan (Dragon Pond) Temple in Shandong Province in North China, and was famous for its "spring-kicks".
Due to its long history, there are a few versions of Tantui. The one taught in our school is from Chin Woo Association founded by the great Northern Shaolin master, Huo Yun Jia, nicknamed "Yellow-Face Tiger", yellow being the skin colour foreigners assigned to the Chinese.
However, Tantui has been practiced only in its solo sequences, and most Tantui practitioners today do not know its combat applications. Lamenting this situation, Grandmaster Wong has devised a series of Combat Applications of Tantui which can be accessed here in twelve sequences.
These twelve Tantui combat sequences are linked into three sets as shown in the video clips below. The video clips were taken as the students at the Intensive Shaolin Kungfu Course of June 2007 in Frankfurt learned the combat sequences.
---
We would like to thank Irina and Anton, both from Shaolin Wahnam Germany for providing these video clips.
---
Please click the pictures or the captions below to view the videos
---
You can view all the videos above by clicking the picture or the caption below
---
Tantui, the Essence of Northern Shaolin
Tantui at the UK Summer Camp
LINK
12 Sequences of Tantui
Tantui in Picture Series
Combat Application of Tantui
Tantui, the Essence of Northern Shaolin
Kungfu Sets
Treasure House of Kungfu Sets
Treasure House of Combat Application
Courses and Classes