USING TANTUI PATTERNS IN FREE SPARRING, ESPECIALLY AGAINST BOXING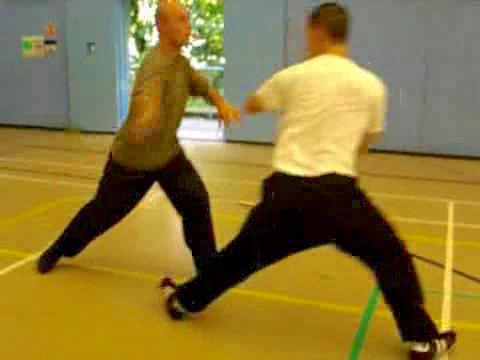 ---
---
Tantui is widely practiced, but many people only practice the form without knowing how to use Tantui techniques for fighting. Tantui is very effective for combat, and its combat efficiency is regardless of size, age and gender.
---
Please click the pictures or the captions below to view the videos
---
You can view all the videos above by clicking the picture or the caption below

Tantui Patterns in Free Sparring, especially against Boxing from Wong Kiew Kit on Vimeo.
---
---
Tantui Course at UK Summer Camp 2007
---
Other reviews of Tantui courses held in Toronto and Frankfurt can be found at
LINKS