STARTING LATER BUT ARRIVING EARLIER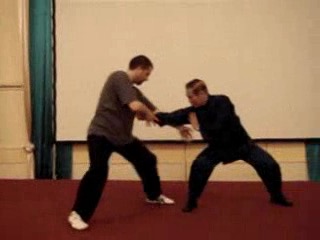 ---
---
The saying "starting later but arriving earlier" is often heard in Taijiquan, but not many practitioners really know what it means, less know how to employ this principle in combat.
One excellent example of applying this principle is found in Combat Sequence 11, "Cloud Hands". It is worthy of note that the successful application of this principle depends not on merely moving faster than your opponent but on timing and precision.
---
Please click the pictures below to view the videos
---
You can view all the above video clips by clicking the picture or the caption. Click the bottom right corner for enlarged viewing.
---
Secrets of the Internal Force Masters
LINKS