HOW TO HANDLE BOXERS COMPETENTLY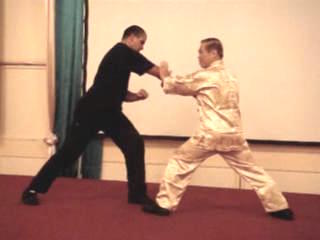 ---
---
Today, irrespective of what martial arts they practice, many martial artists use Boxing when they spar or fight. Hence, if you wish to be combat efficient, you need to be able to handle Boxers competently.
Many people find it hard to fight against Boxers because they are fast. But if you know some useful techniques and have the required skills, handling a Boxer is not difficult. This series of video clips shows some important factors you should be proficient in if you wish to handle Boxers competently. They include good spacing, body-movement, footwork and covering the Boxer's punches.
---
Please click the pictures below to view the videos
---
You can view all the above video clips by clicking the picture or the caption. Click the bottom right corner for enlarged viewing.
---
Secrets of the Internal Force Masters
LINKS