COUNTERING UNDERCUTS WITH WHITE MONKEY BENDS BRANCH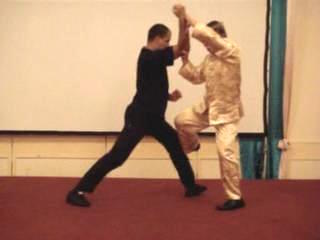 ---
---
A Boxer's attacking techniques are quite limited. Apart from jabs, crosses and hooks, the other common attack is an undercut. A good counter against the undercut is "White Monkey Bends Branch", gripping or dislocating the opponent's elbow and felling him onto the ground. This is a very effective technique, so do be careful not to hurt your partner when practicing with him.
---
Please click the pictures below to view the videos
---
You can view all the above video clips by clicking the picture or the caption. Click the bottom right corner for enlarged viewing.
---
Secrets of the Internal Force Masters
LINKS