LIMITATION OF BOXING TECHNIQUES FOR REAL FIGHTING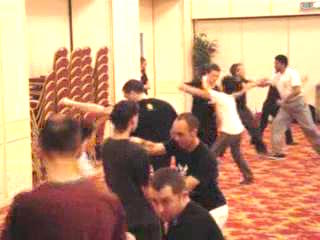 ---
---
A main reason why it is easy to fight against Boxers is because their techniques are limited. If you grip a Boxer, for example, he would have no techniques in his art to counter you. In contrast, kungfu techniques are so extensive. There are so many ways a kungfu exponent can release himself when you grip him.
---
Please click the pictures below to view the videos
---
You can view all the above video clips by clicking the picture or the caption. Click the bottom right corner for enlarged viewing.
---
Secrets of the Internal Force Masters
LINKS