COMBAT SEQUENCE 11 - CLOUD HANDS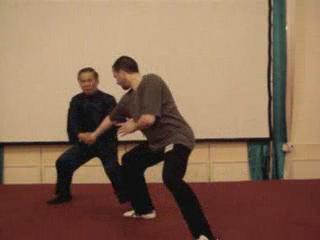 ---
---
This is Combat Sequence 11, "Cloud Hands". Grandmaster Wong shows some finer points in implementing the often heard but little understood principle of "starting later arriving earlier". He also shows how to use just one hand to release a double wrist and elbow grip of an opponent using two hands. These examples reflect the beauty and profundity of Taijiquan.
---
Please click the pictures below to view the videos
---
You can view all the above video clips by clicking the picture or the caption. Click the bottom right corner for enlarged viewing.
---
Secrets of the Internal Force Masters
LINKS