COMBAT APPLICATION SET 3 - BLACK BEAR SINKS HIPS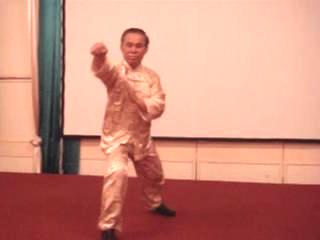 ---
---
By linking some combat sequences together, we can form a set. "Black Bear Sinks Hips", which is our third combat application set, is formed from three combat sequences, namely "Thrust Kick", "Low Stance Single Whip" and "Black Bear Sinks Hips". The term "Black Bear Sinks Hips" may applied to a set, a sequence or a pattern.
---
Please click the pictures below to view the videos
---
You can view all the above video clips by clicking the picture or the caption. Click the bottom right corner for enlarged viewing.
---
Secrets of the Internal Force Masters
LINKS