COUNTERING OPPONENTS' ATTACKS AT VARIOUS POINTS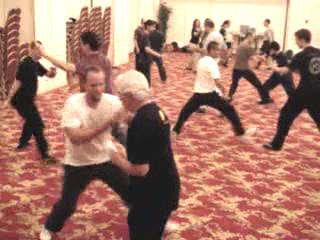 ---
---
You may counter an opponent at many points during his attack. For convenience, we may classify them into three stages, at the initial stage, at the middle stage and at the ending stage. You may have just one counter, or you may reverse and attack your opponent continuously. At times it is a good tactic to just let your opponent attack. What useful functions can you get from this tactic?
---
Please click the pictures below to view the videos
---
You can view all the above video clips by clicking the picture or the caption. Click the bottom right corner for enlarged viewing.
---
Secrets of the Internal Force Masters
LINKS