OPENING AN OPPONENT WITH JADE GIRL THREADS SHUTTLE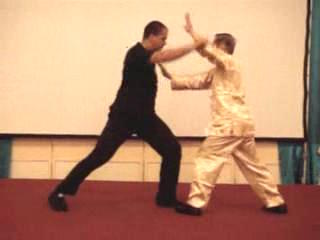 ---
---
Besides closing an opponent, you may also open him. A good opportunity is when a Boxer swings a hook punch on you. You can respond using "Jade Girl Threads Shuttle", deflecting his hook punch with one hand, thus opening him, and striking him with the other palm. If he swings the other hook punch or throw a cross punch at you with the other hand, you repeat "Jade Girl Threads Shuttle" with reverse hands.
---
Please click the pictures below to view the videos
---
You can view all the above video clips by clicking the picture or the caption. Click the bottom right corner for enlarged viewing.
---
Secrets of the Internal Force Masters
LINKS