CONTINUOUS ATTACKS AND THEIR COUNTERS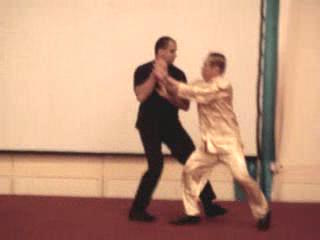 ---
---
Obviously your chance of beating an opponent is more if you attack him many times continuously than just one time. You must, however, be able to counter if your opponent surprisingly hit back.
Continuous attacks when applied skillfully are formidable. They often put an opponent in a helpless position. Nevertheless, there are many methods to neutralize or counter continuous attacks.
---
Please click the pictures below to view the videos
---
You can view all the above video clips by clicking the picture or the caption. Click the bottom right corner for enlarged viewing.
---
Secrets of the Internal Force Masters
LINKS