APPLYING KICKS AND RESPONDING TO THEM IN TAIJIQUAN SPARRING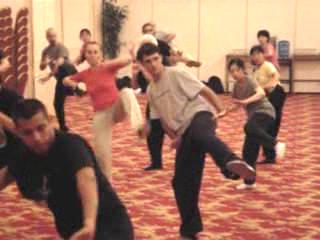 ---
---
Using combat sequences helps us to overcome two major problems faced my most kungfu practitioners, namely how to apply kungfu patterns in attack, and how to response spontaneously with the appropriate kungfu techniques. The video clips here show course participants using Taijiquan Combat Sequences 7 and 8 which focus on kicks.
---
Please click the pictures below to view the videos
---
You can view all the above video clips by clicking the picture or the caption. Click the bottom right corner for enlarged viewing.
---
Secrets of the Internal Force Masters
LINKS