COUNTERING THE SHOOT AND ENJOYING FREE SPARRING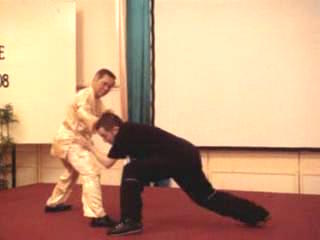 ---
---
The "shoot" is actually an unwise attack to use in real combat because it dangerously exposes the attacker's head to the opponent. The assumption that the attacker is too fast in his shoot for an opponent to strike his head, is also unwise. But as many martial artists use it nowadays, it is necessary to know counters against this attack.
The video clips also show course participants in free sparring. Free sparring in Shaolin Wahnam is not only injury free but also full of fun and laughter.
---
Please click the pictures below to view the videos
---
You can view all the above video clips by clicking the picture or the caption. Click the bottom right corner for enlarged viewing.
---
Secrets of the Internal Force Masters
LINKS