APPLYING SHAOLIN PATTERNS CORRECTLY AND SPONTANEOUSLY IN FREE SPARRING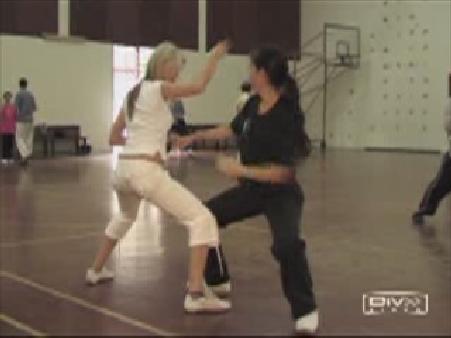 ---
"Subtraction and Addition" is an excellent method to enable you progress from combat sequences to free sparring. This can be applied at various levels and with much variation. But basically it involves subtracting or adding one or more patterns from or to planned sequences.
Suppose you wish to initiate an attack using Sequence 5 followed by Sequence 9. Instead of executing all the four attack patterns in Sequence 5 — two Fierce Tigers, a Precious Duck and a Golden Star — you may take out one or more attack patterns. Let us say you take out the first and the last attack patterns. Therefore, you execute a Fierce Tiger and a Precious Duch, then continue with Sequence 9.
Now you wish to take out a Black Tiger from Sequence 9. So your attack will now be Fierce Tiger, Precious Duck, Fierce Tiger and Happy Bird.
Next, you may want to add a Poisonous Snake before your first Fierce Tiger, and take away the Precious Duck. So your attack sequence will be Poisonous Snake, Fierce Tiger, Fierce Tiger and Happy Bird.
After you have completed your attack you may repeat the same two sequences with subtraction and addition, or you may add a new sequence with or without subtraction and addition.
At any point your sparring partner may intercept your attack and counter-attack. You would decide whether to break his counter-attack and carry on the initiative, or allow him to attack and respond accordingly.
The videos below show the participants at the Sabah Intensive Shaolin Kungfu Course are able to use typical Shaolin patterns correctly and spontaneously in their free sparring. The secret behind this remarkable achievement is "Subtraction and Addition".
It is heartening to note that the participants range from fresh beginners like Dr Roseline and Bernadette to advanced practitioners like Dr Damian, Sifu Jamie and Mahmood, who is a national Taekwondo champion from Saudi Arabia. They help one another and have much fun.
---
Please click the pictures below to view the videos
---
You can view all the above videos here
LINKS
Review of the Intensive Shaolin Kungfu Course in Sabah in March 2007
Courses and Classes