HAVING FUN IN THROWS AND THEIR COUNTERS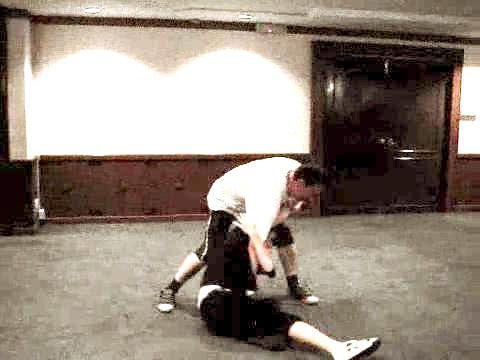 ---
Who says there are no throws in Shaolin Kungfu? In fact there are more felling techniques in Shaolin than in all the other martial arts put together! This is not an exaggeration but a true statement, though many Shaolin practitioners today may not know these felling techniques. Course participants demonstrate these attacks and their counters. They also have a lot of fun.
White Ape Fells Tree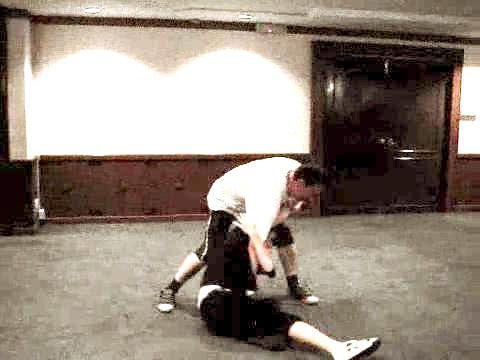 Chris demonstrates some hip throws. In Shaolin Kungfu this pattern to implement such a hip throw is called "White Ape Fells Tree". Notice that unlike in Judo where the opponent's hands may be free during the throw, in Shaolin Kungfu the exponent covers the opponent's hands adequately to prevent possible counter-strikes.
Farmer and Naughty Monkey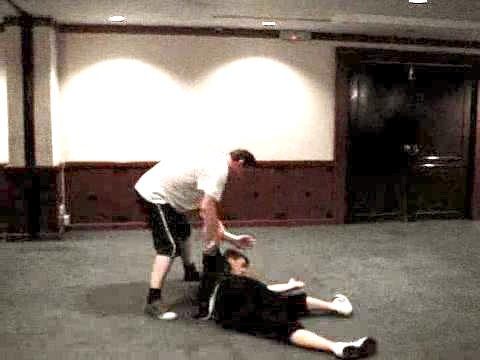 Chris executes two lovely throws, the over-shoulder throw and the "sacrifice" throw, known in Shaolin Kungfu as "Farmer Hoes Rice Field" and "Naughty Monkey Kicks Leaves". Warning: Don't attempt these two throws on untrained person; he make break his spine and become paralyzed from the fall.
Unicorn Running Hither Thither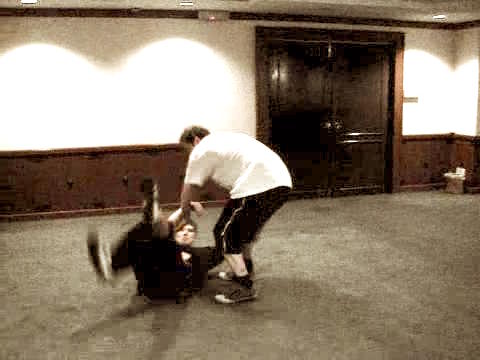 Chris demonstrates a difficult throw, but he does it very well. It is a low leg sweep. In Shaolin Kungfu it can be implemented with the pattern "Unicorn Running Hither Thither".
So Effortless it Becomes Almost Comical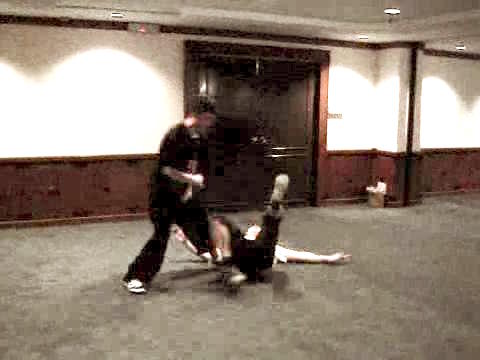 The counter against Chris' hip throw is so well done and effortlessly that it almost becomes comical. Of course both students are very skillful. Notice that Chris breaks his fall very well. An untrained person may break his back during the fall.
Size is Not a Decisive Factor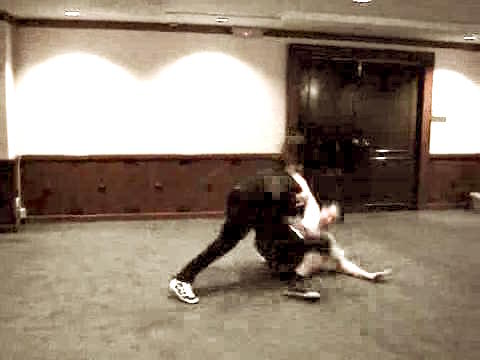 The counter against Chris' hip throw is demonstrated again. Due to different situations, there are some slight differences in this counter from the previous one though the main technique is the same. Can you see the subtle difference? The almost effortless counter is the more impressive when we note that Chris is much bigger is size.
Fun for both Performers and Audience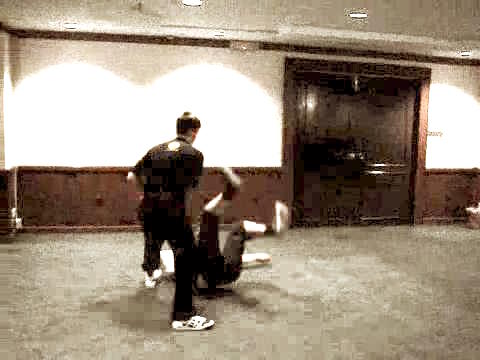 It is really fun, for both the performers and the audience, that as soon as Chris moves in to attempt a shoulder throw, he finds himself on the ground instead, despite his height and size. The pattern used is "Lead Horse Back to Stable". Can you see the secret of the successful application? It is the stance!
Frustrating Over-Head Throw with Footwork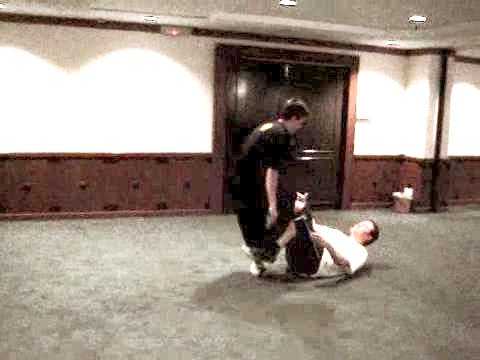 Chris attempts an over-head or "sacrifice" throw, executed in Shaolin Kungfu with the pattern "Naughty Monkey Kicks at Leaves". The student frustrates the throw with good footwork. He could kick at the attacker's groin if he wants.
---
You can view all the videos above by clicking the picture or the caption below

Having Fun in Throws and their Counters in Shaolin Kungfu from Wong Kiew Kit on Vimeo.
LINKS
How to Think and Act as a Master
Having Fun in Throws and their Counters
Courses and Classes